All FLCL language tutors host weekly language tables where students can meet their peers in the department and practice their conversation skills.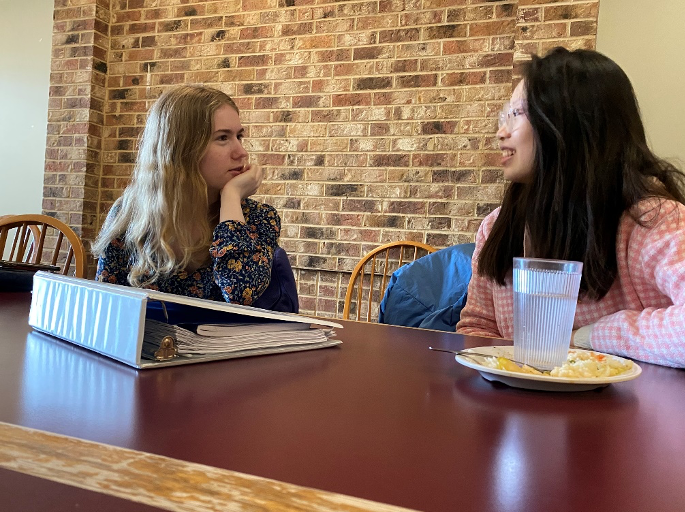 What happens at a language table?
Language tables are held at Kline Commons and entail about an hour of casual discussion during meal times, where students interested in a language get to know each other and practice colloquial conversations. They are held by the tutor of the language, and although sometimes professors join the table, it is a very low-stakes and fun setting to immerse yourself in a language, its culture, and the foreign language community at Bard.

Scroll through the list of language tables below or visit the FLCL calendar to view language tables, tutoring sessions, and more!
Join us at the next Language Table!
12/11




Monday

12:00 pm – 1:00 pm

EST/GMT-5

Kline Commons

12/12




Tuesday

6:50 pm – 7:50 pm

EST/GMT-5

Kline, College Room

12/13




Wednesday

12:00 pm – 1:00 pm

EST/GMT-5

Kline, College Room

12/13




Wednesday

4:00 pm – 5:00 pm

EST/GMT-5

Kline, College Room

12/15




Friday

11:00 am – 12:00 pm

EST/GMT-5

Kline, College Room